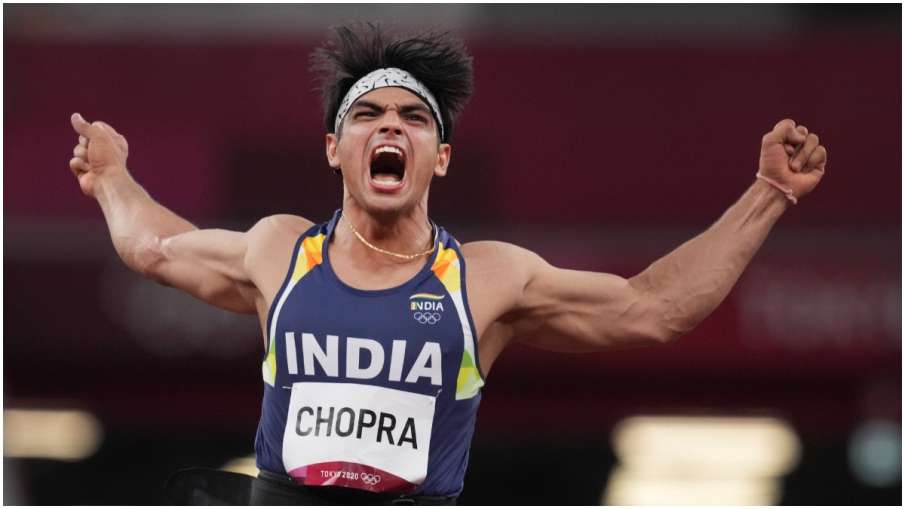 Highlights
Commonwealth Games are going to start in Birmingham from 28 July
Indian players are also preparing to win more and more medals
Gold medal in javelin throw this time from Neeraj Chopra
Commonwealth Games 2022 : Commonwealth Games 2022 is going to start from 28th July this year. The Commonwealth Games are to be held in Birmingham, England. Meanwhile, Indian players have also left for England with the hope of winning a medal this time. The way India's players have performed in the last few years, it is expected that India will get a good number of medals this time. Neeraj Chopra is also one of the players of India who are expected to win medals this year. Neeraj Chopra won a medal for India in the Olympics, this has raised the hopes even more. Meanwhile, Neeraj Chopra is constantly busy in his preparations and is keeping distance from those things, which can affect his sport or health.
Neeraj Chopra likes baklava sweets
India's star javelin thrower and Olympic champion Neeraj Chopra is very committed to his fitness and training. Neeraj Chopra loves baklava (a type of Turkish sweet), but has kept a distance from it. Neeraj Chopra said that he likes baklava and sweets, but he does not compromise on his fitness and training, so he keeps distance from these things despite his liking. Tokyo Olympic champion Neeraj Chopra said in an online press conference that I love baklava and sweets, but whenever these things come in front of me, I turn my back. These things are only fun for a while. Fitness and training are very important for players. You can either enjoy the tongue or you can take advantage of the training. If I eat sweets then during training I feel that something is missing, so I stay away from these things.
There is a big difference in the diet of training and normal time
Regarding the food consumed during training and competition, Neeraj Chopra said that there is a difference in his food during these two times. Chopra said that there is a big difference between training and normal eating habits. When we are training we tend to eat more protein rich food whereas around competition we tend to focus more on carbohydrate rich food because energy is needed at that time. When asked about what he does the night before the competition, Chopra said, "I like to listen to songs before the competition and think about the competition during this time. I also like to watch javelin throw videos, it helps me stay focused. Apart from his favorite food, due to training, Chopra is often unable to be a part of festivals or weddings with relatives and friends, but he does not regret it at all. He said that during training and competition, many times we are not able to celebrate festivals with family and friends or take part in marriage ceremony but I do not regret all these things at all. I never felt that I had to give up anything. To be honest, I never even think about it
Neeraj Chopra used to play volleyball, kabaddi and cricket in his childhood.
Neeraj Chopra used to play sports like volleyball, kabaddi and cricket in his childhood, but he never thought of making a career in any other sport other than javelin throw. Olympic champion Chopra said that when I was in school, I used to play volleyball for fun. I have also played Kabaddi and like everyone I have played cricket. Professionally though, I haven't played any sport other than javelin throw. When I went to the stadium, I liked throwing javelin. Chopra also said that he doesn't feel the pressure of expectations and only focuses on his game. He said that thousands of people in the stadium cheer you up and raise your morale by clapping. But when I stand with a spear, these things do not affect me. I am only focused on my goal. This is my mindset. I don't care what people are doing.
Plays basketball, table tennis and volleyball while on vacation
Neeraj Chopra said that he likes to play sports like basketball, volleyball and table tennis on the off days of training or on Sundays. He said that on holidays or Sundays to relax, I like to play basketball, table tennis and volleyball. This gives mental rest and time is not known. It helped a lot when everything was closed due to the Covid pandemic. I don't like spending too much time on the phone or watching TV. I prefer to hit the ground instead, as it improves your skills. Chopra said that her uncle always supported her a lot. Our family is a joint family and my youngest uncle always supported me a lot. He has a great passion for sports. He always wanted someone from our family to go to sports. When I started playing javelin throw, he didn't even know much about it.
Neeraj Chopra's mother calls Neerju
However, he always backed from his side. He said that whether I come home winning or losing, he never let me feel bad. He said just keep doing your job. I am still as inspired to talk to him today as I was when I started the game. He never talks in such a way that I feel that I am not on the right track or that I should do something different. I consider myself lucky to have such people in my family. Chopra also revealed that her mother affectionately calls her 'Neerju'.
(PTI Inputs)