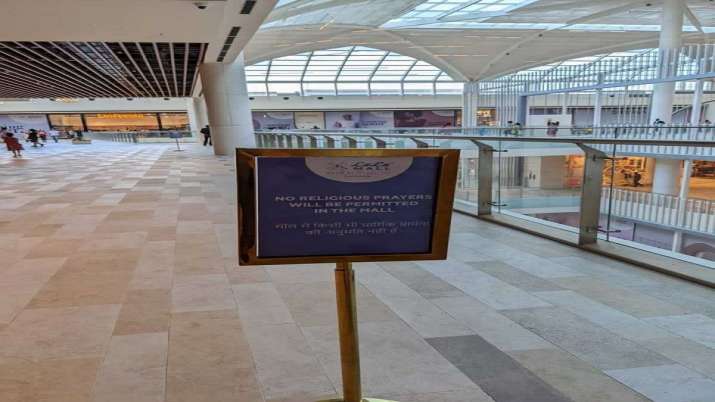 Lulu Mall Controversy: The management of Lulu Mall has registered an FIR against those who had offered namaz in its premises a few days back. Jaykumar Gangadhar, regional director of Lulu India Shopping Mall, Lucknow, said: "Involvement in religious practices is prohibited in the establishment."
Gangadhar said that some selfish elements were trying to target Lulu Mall. The mall administration had earlier issued a notice saying that no religious prayer would be allowed in the mall premises. This new directive comes after a video of people offering prayers went viral on social media.
A controversy erupted after a video purportedly showing a group of people offering prayers at Lulu Mall on social media surfaced, following which a right-wing Hindu group protested and filed a police complaint.
The mall was inaugurated by Uttar Pradesh Chief Minister Yogi Adityanath and has been opened by Abu Dhabi-based Lulu Group, which is led by Indian-origin billionaire Yusuf Ali M A.
After the video surfaced on social media, some members of Akhil Bharatiya Hindu Mahasabha reached outside the gate of the mall and protested.
National spokesperson of the Mahasabha, Shishir Chaturvedi, said, "People from a particular community are being allowed to offer prayers inside the mall. The mall authorities should allow Hindus and people from other communities to offer prayers as well."
Also read: Lulu Mall controversy: Shopping complex served notice, 'religious prayers not allowed in the premises'
latest india news