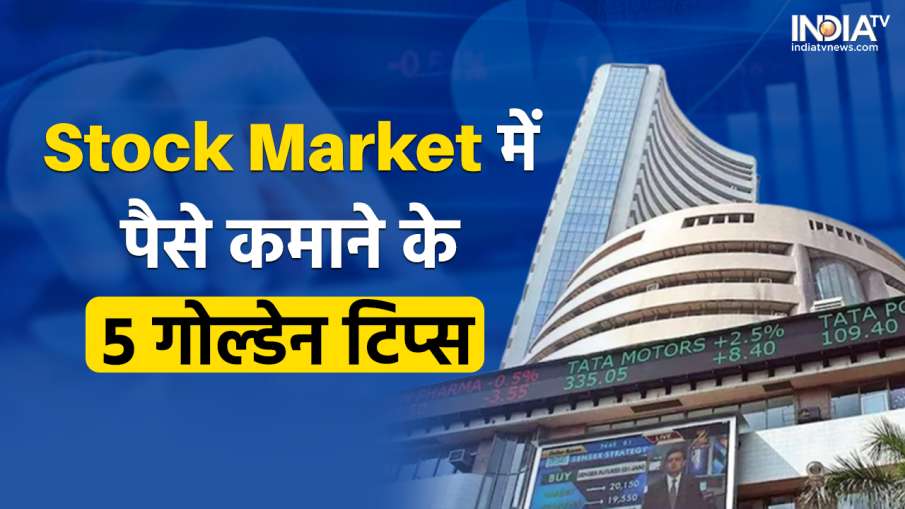 Money Tips: Share Market It is considered a very good way to make money. In this affair, many people also invest money in the stock market and make losses. The biggest reason for the loss in the stock market is the lack of correct information. Whenever you start investing in the market, tie a knot of some things. This will not only protect you from market risks but will also work to get a good return on the investment made. So let's know what are the 5 things to keep in mind before investing money in the market-

1- Assess your finances

Before investing in the market, make sure that how much money you have for investment. For this, you should keep in mind that you do not have any consumer debt and whether you have enough money that you have an emergency fund in case of job loss or not. By knowing the answers to these questions, you will be able to be better sure about how much money you have to invest in the market. That is, you will be able to invest in the market for a long period.
2. Choose the right share in this way
To start investing in the stock market, a huge amount is not required. You can start investing in the market with a small amount. If you are a new investment then invest only in good company's stock. Never put money in penny stocks. Many investors think that by investing money in penny stocks, they can earn huge profits in a short time, but they end up making big losses. You can take risk only when you understand the stock market well.
3. Do not buy or sell shares in a hurry
Fluctuations in the stock market are common. In such a situation, it is possible that the stock in which you have invested may break down or start giving profits when it rises. If you want to make money then never sell shares in haste. A decision to buy before the stock price rises and to sell immediately before falling can result in losses. Most investors believe that trying to time in the market is not the right strategy. This is because it is not possible to predict the exact top and bottom of any stock.
4. Never Make This Mistake
Never invest in any stock based on the tips given on social media. You should focus on the stocks of those companies in which you have invested with complete research and confidence. Heard things often do harm. If you have invested somewhere in the pursuit of earning quick money just by watching the performance of the stock, then review your investment immediately.
5. Always invest for the long term
If you are an investor, then always invest in a stock for a long period of time. This will reduce the risk on your investment and also give huge returns. Long-term investments make the most out of the stock market even during market volatility.