Murli Manohar, who has worked under the guidance of director Sampath Nandi for twelve years, is all set to make his independent directorial debut. The first time director has come up with a unique title, 'Simmba: The Forest Man'. Billed to be a concept-based commercial entertainer, Murali has brought together an unusual star cast for the film. The film is supported by Sampath Nandi. While the film is on post-production pace, ETimes reached out to the director for our weekly series #BehindTheCamera and in a candid chat, the director talks about his directorial debut, his association with the film's star cast, Sampath Nandi , and lots more.
Have you always been inclined towards films?
I was born and brought up in Hyderabad. I did my schooling at St George's Grammar School in Abids. I have graduated from Vivekananda College, Bhavan. After graduation, I did MBA from Osmania University. Later I went to London to study film. After completing my studies at London Film School, I made some independent films there and came back to India.
I got interested in films when I saw Mani Ratnam's Nayakudu. I was completely blown away by the film. He takes everyone into his imaginative world with excellent narration. And Megastar Chiranjeevi's films impressed me a lot as I have grown up watching him since childhood. During my college days, I used to go to the Sangeet Theater in Secunderabad to watch movies. I saw Steven Spielberg's 'Jurassic Park' in the theatre. What a terrific, thrilling and totally unique film this is.
Did your parents support your decision to enter the film industry?

Maybe, today's parents are broad-minded. They can understand what their children are trying to say about their careers. Initially my parents did not support my decision. My father told me to do any professional course which is helpful for my future. He thought that even if I am not successful in films, I can get a job. That's why I did MBA because of him. After doing MBA, I went to London to take a certificate in a film course. But one person who stood by me is my wife Shalini. He gave my full support. She is my support system.
Did you face any struggle to become a director?

I was director material from day one. Like I said, I've worked for a few Hollywood indie films, and I have some valuable experience as an assistant director. I have learned a lot in these 10 years and I never waste my time. I am fond of movies. So all these years I have enjoyed it immensely. When you enjoy work, you don't feel that tension and stress. I never felt that anything was difficult. There will be financial crisis on the assistants. Many people enter the industry after preparing for it. We do not have any permanent income in the film industry. We must have a backup. I know it all, and I was ready for everything.
Who did you help with filmmaking and what are those films?

I joined as an assistant director for my cousin Ravicharan Reddy's debut film 'Kalidasu'. That's when I was introduced to filmmaker Sampath Nandi Garu. The journey of both of us started from there and continued for twelve years. I have been associated with his films 'Yemendi-e-Vela', 'Racha', 'Bengal Tiger' and 'Gautam Nanda'. I dropped out of the team after 'Gautam Nanda' and started working on my project. I am bringing all that experience to my first directorial venture.
How was your experience working with Sampath Nandi?

We have been traveling together for almost twelve years now. I like their association. I can work with them with great freedom. We were a very good team. It was a great trip. Even though I got dropped from the team, I will continue to be associated with them.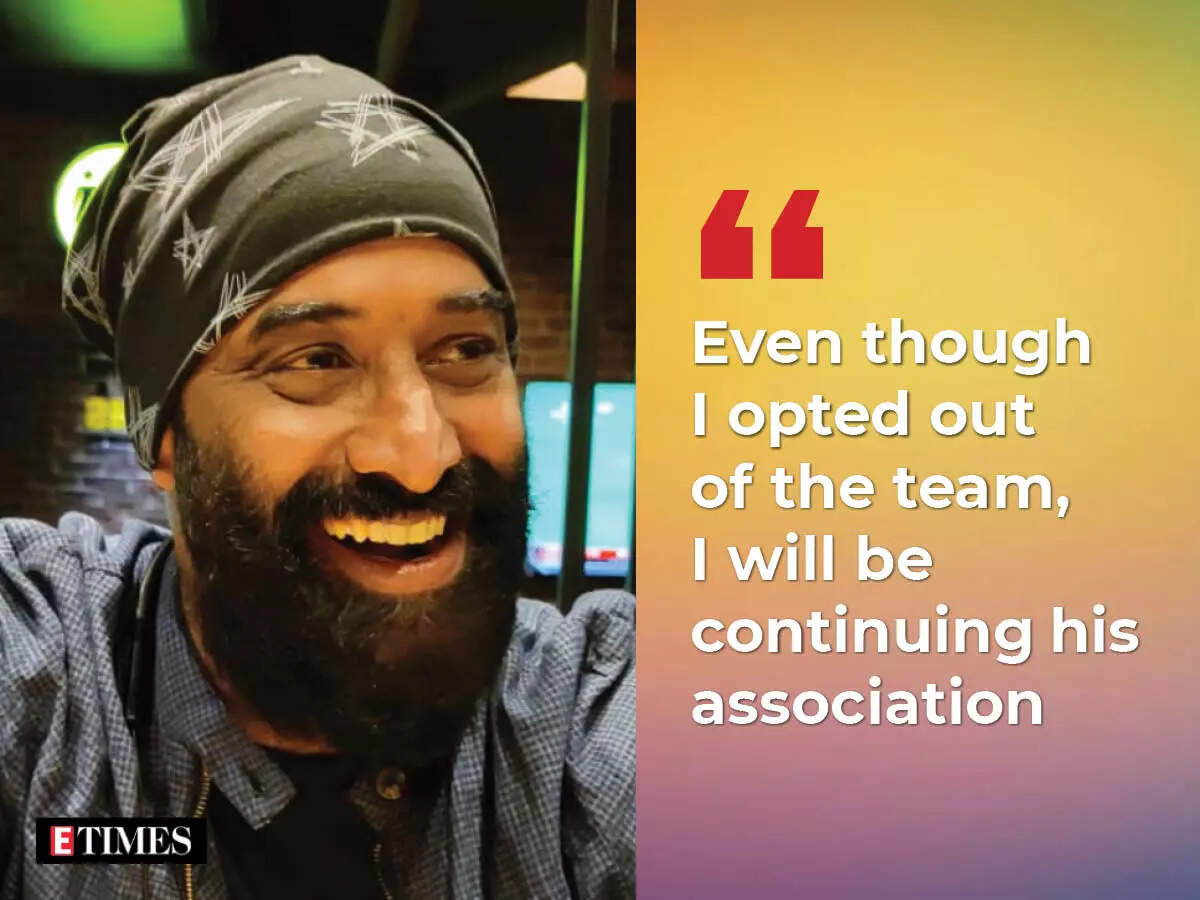 Web series or feature film, which one do you prefer to direct?

I am a big fan of cinema. I accept that we have to go with the progress. Many of my acquaintances are also directing web series. However, at the end of the day, my heart lies in the theatrical experience. If given a chance, I will do a web series. But my first priority is to direct a feature film. My next one is also a feature film. Let's see how things will turn out.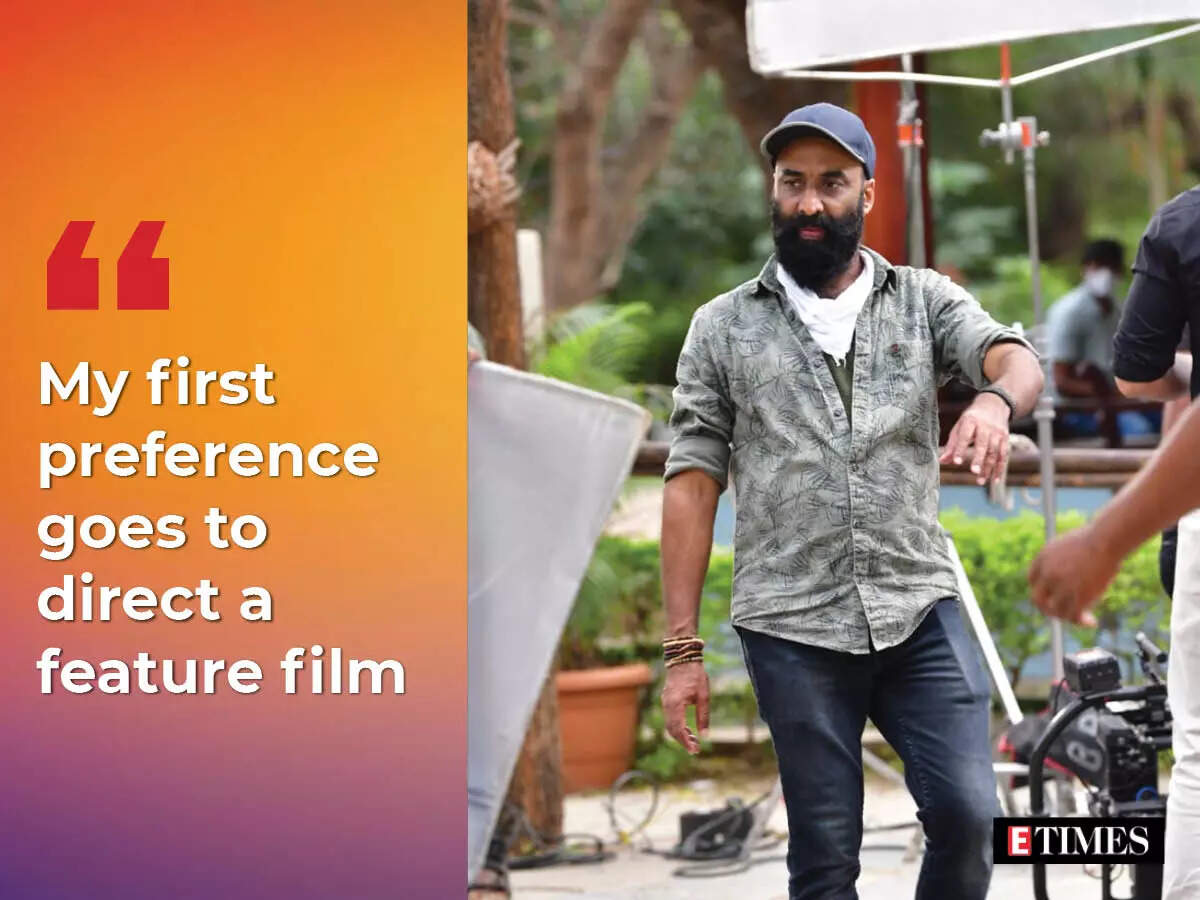 Who is your favorite actor in Tollywood? With whom do you want to work?

Apparently, it is megastar Chiranjeevi Garu. When it comes to this generation, I love Ram Charan, Gopichand and Ravi Teja, and have worked with all of them. Be it a superstar or a budding actor, whoever suits my story, I will make a film with him.
Which is your favorite movie of recent times?

Without a doubt, this is Vikram. A beautiful way of telling a story in a realistic way and very commercialised. I just loved it. I also liked 'RRR' which gives us a wonderful cinematic experience. Each and every scene of 'RRR' has been executed with great detail in great detail.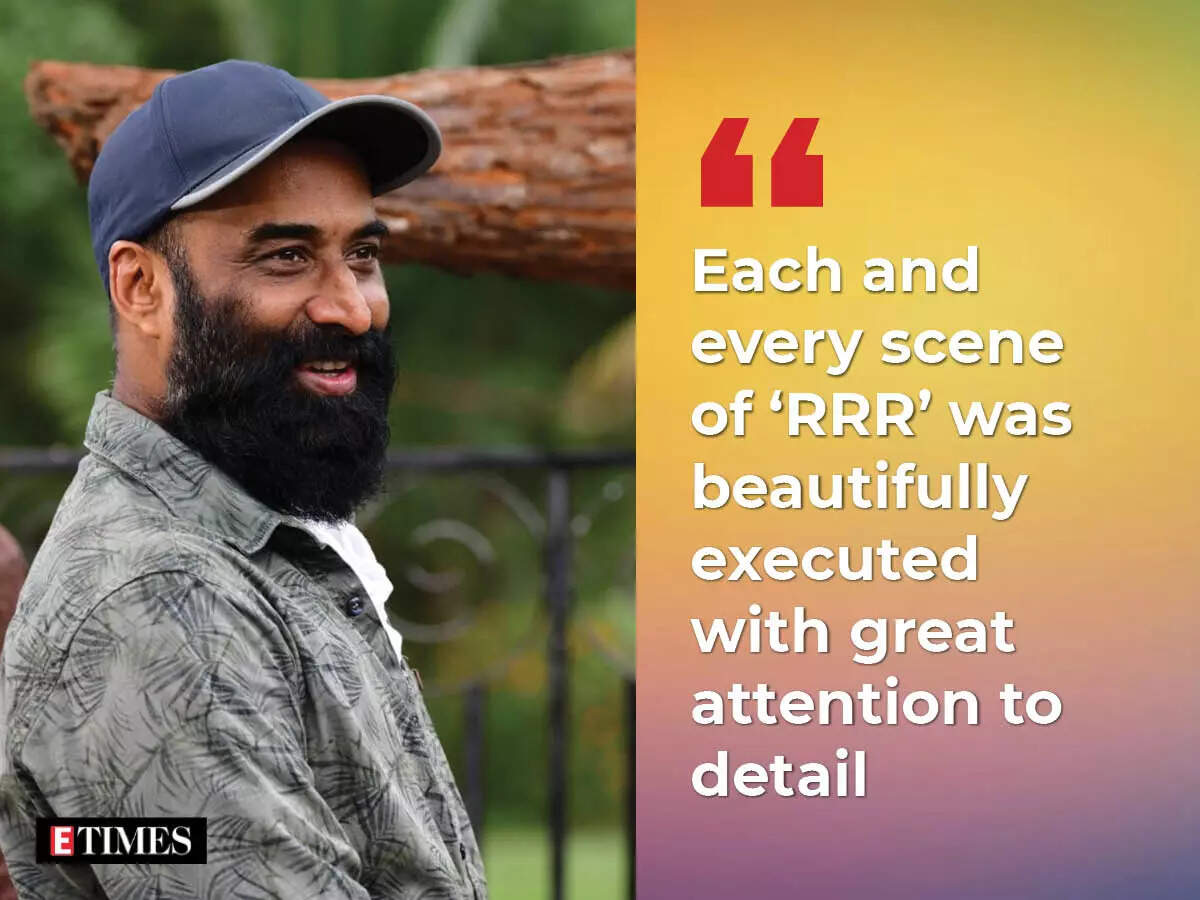 What would you like to say to young and aspiring directors?

It is necessary to encourage new talent in every field. I saw a lot of young people coming into the industry without proper experience. They make short films and come to work for feature films. Both are completely different. I am not saying that making short films is easy. But making a feature film is a tough job. My advice to those who are coming into the industry is to work as an assistant director for a few films. So that he can get an idea about the logistics in film production. It is easy to read a story written on paper. But it makes a big difference when it comes to the sets. Hence, practical experience is very important for young and aspiring directors who want to make their dreams come true.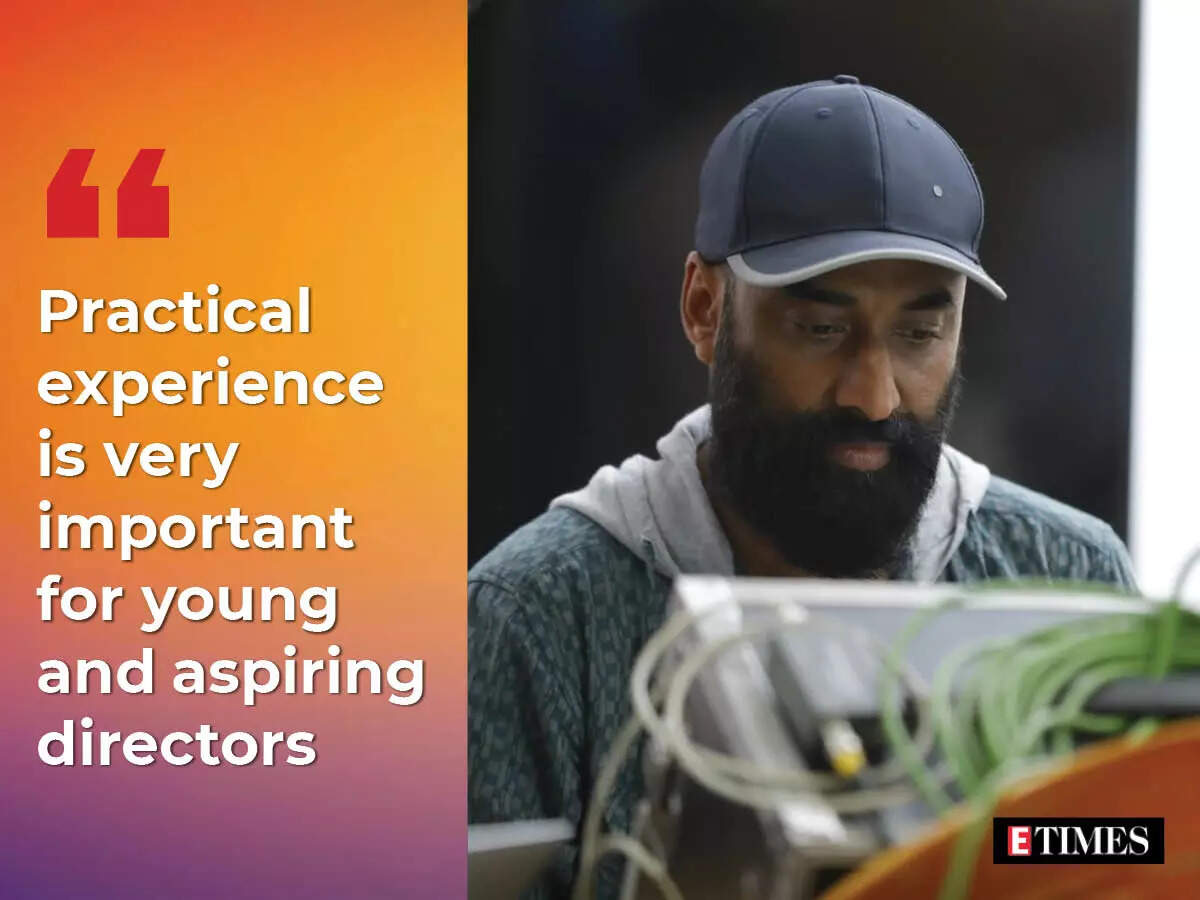 Tell us about 'Simba: The Forest Man'

The story, screenplay and dialogues for Simmba: The Forest Man are given by Sampath Nandi Garu. I am directing the film. Sampath Garu is also producing the film under his banner. The story of Simmba revolves around six different people played by Jagapathi Babu, Anasuya Bharadwaj, Gautami, KGF fame Vashisht N Simha, Srinath Maganti and Anish Kuruvilla. It is a unique story of its kind and till now no such film has been made in Telugu.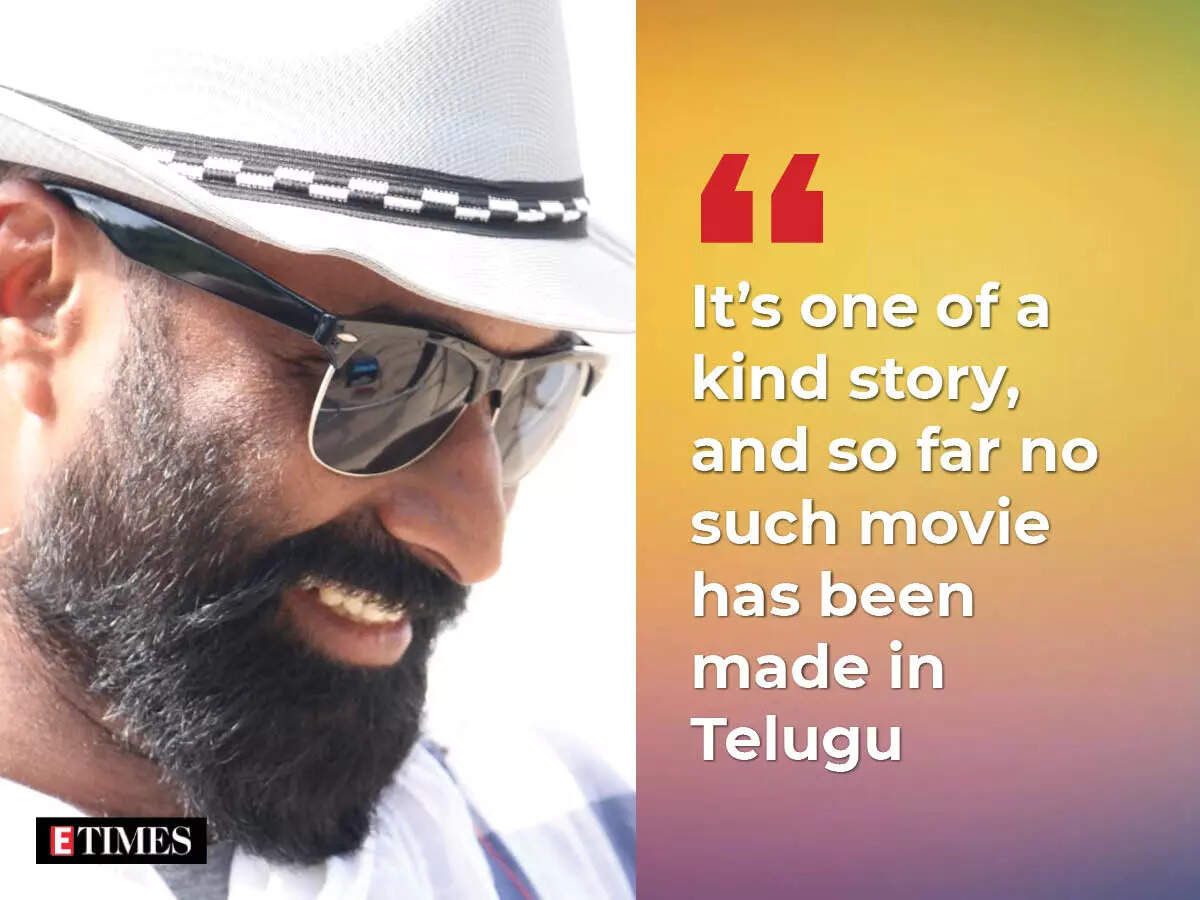 What about shooting conditions?

We started working on this project before the coronavirus pandemic, which halted our pre-production work. The film went on floors after the lockdown was lifted. We have wrapped the shoot and the post-production work is progressing at a brisk pace. The first single will be released in a couple of weeks, and we are planning to release the film by the end of August.