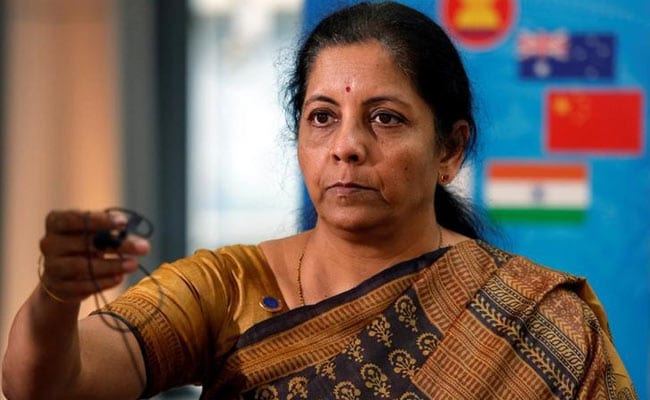 Finance Minister Nirmala Sitharaman has reiterated that the Center will need international cooperation before any law on cryptocurrencies can be implemented.
Responding to questions on regulation of cryptocurrencies in the Lok Sabha today, Ms Sitharaman said that the Reserve Bank of India is of the view that cryptocurrencies should be banned completely.
"In view of the concerns expressed over the destabilizing effect of cryptocurrencies on the monetary and fiscal stability of the country, RBI has recommended legislation on this area. RBI is of the view that cryptocurrencies should be banned," he said. Said in his reply during the ongoing monsoon. session.
"Cryptocurrencies are by definition borderless and require international cooperation to prevent regulatory arbitration. Therefore, any legislation to regulate or ban only after significant international cooperation on the assessment of risks and benefits and the development of common classifications and standards can be effective." ,
The finance minister's comments come less than six months after he unveiled a strict tax regime that would include cryptocurrencies in the GST regime.
He announced one per cent TDS on all crypto transactions and 30 per cent income tax on all income from digital currencies during the 2022 budget speech, with no option to compensate for the loss.
"Many Indians see a future in crypto, therefore, I see revenue potential in this," FM Sitharaman had said.
Despite the tax regime, the government still maintains that cryptocurrencies are not 'legal'.
"We haven't said it is currency. We haven't said it has intrinsic value, but some operations are taxable to the sovereign, so we have taxed it," Ms Sitharaman said in April.
However, the government has not taken any steps to bring in a law to make them illegal, as neighboring China did last year.
RBI has been highlighting the risks of cryptocurrencies to investors as well as India's monetary system. Previously, central banks had banned cryptocurrencies, but the Supreme Court lifted the ban in March 2020.