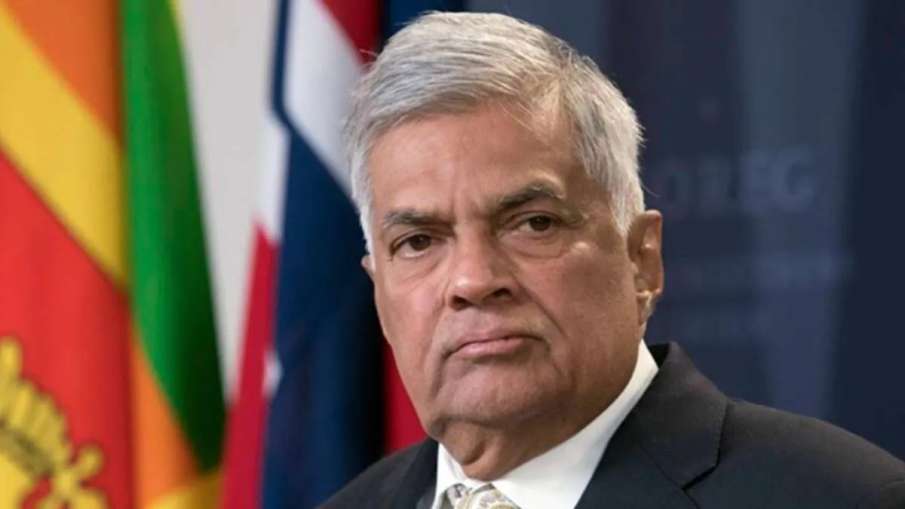 Highlights
Ranil Wickremesinghe was sworn in as interim President on Friday
Rajapaksa left the country and went to Maldives first and then to Singapore.
Nomination for President on July 19
Sri Lanka Crisis: The political crisis in India's neighboring state of Sri Lanka is not abating. Prime Minister Ranil Wickremesinghe has been made the acting President of Sri Lanka after Gotabaya Rajapaksa fled the country and resigned. Issuing an order on Sunday, he has declared emergency in the entire country.
Was sworn in as interim President on Friday
Sri Lanka's Prime Minister Ranil Wickremesinghe was sworn in on Friday as interim president until Gotabaya Rajapaksa's successor is elected. Rajapaksa resigned after demonstrations against his government for not handling the economy of the bankrupt country. Chief Justice Jayanta Jayasuriya administered the oath of office to Wickremesinghe (73) as the acting President of Sri Lanka, a statement by the Prime Minister's Office said.
Official announcement of Rajapaksa's resignation
Sri Lankan Parliament Speaker Mahinda Yapa Abhayawardene officially announced on Friday that Rajapaksa had resigned. Rajapaksa resigned two days after leaving the country amid growing public outcry against himself and his family. He left the country and went to Maldives first and then to Singapore.
Nomination for President on July 19
Abhaywardene told party leaders that Parliament would meet on July 20 to elect a new Speaker. He said that the nominations for the post of President will be called on July 19. The announcement of the vacancy in the office of the President will be officially informed to the Parliament on Saturday. The Speaker said that according to the Constitution, Wickremesinghe would act as President and would discharge the duties and functions of the President's office in accordance with the powers until the constitutional process of electing a new President is completed.